Become the most productive person you know. The ability to show up is more impressive than the ability to show out. Follow, The Ultimate Success Psychology Cheat sheet and rediscover your inner power and strength.
Success does not lie in "results" but in "efforts". Being the best is not as important as doing your best. In order to maximize productivity there is going to come a time when you have to get real honest with the person you are or are not. Do you have a winning mindset or rather a failure mindset. You cannot have both, and you can't win one day and fail the next or you are not truly making any progress.
Below are several
psychology
hacks that will help to insure that you are building everyday and that your not sabotaging yourself unintentionally. Try
The Ultimate Success Psychology Cheat sheet
for optimal results:
[caption id="attachment_3185" align="alignnone" width="800"]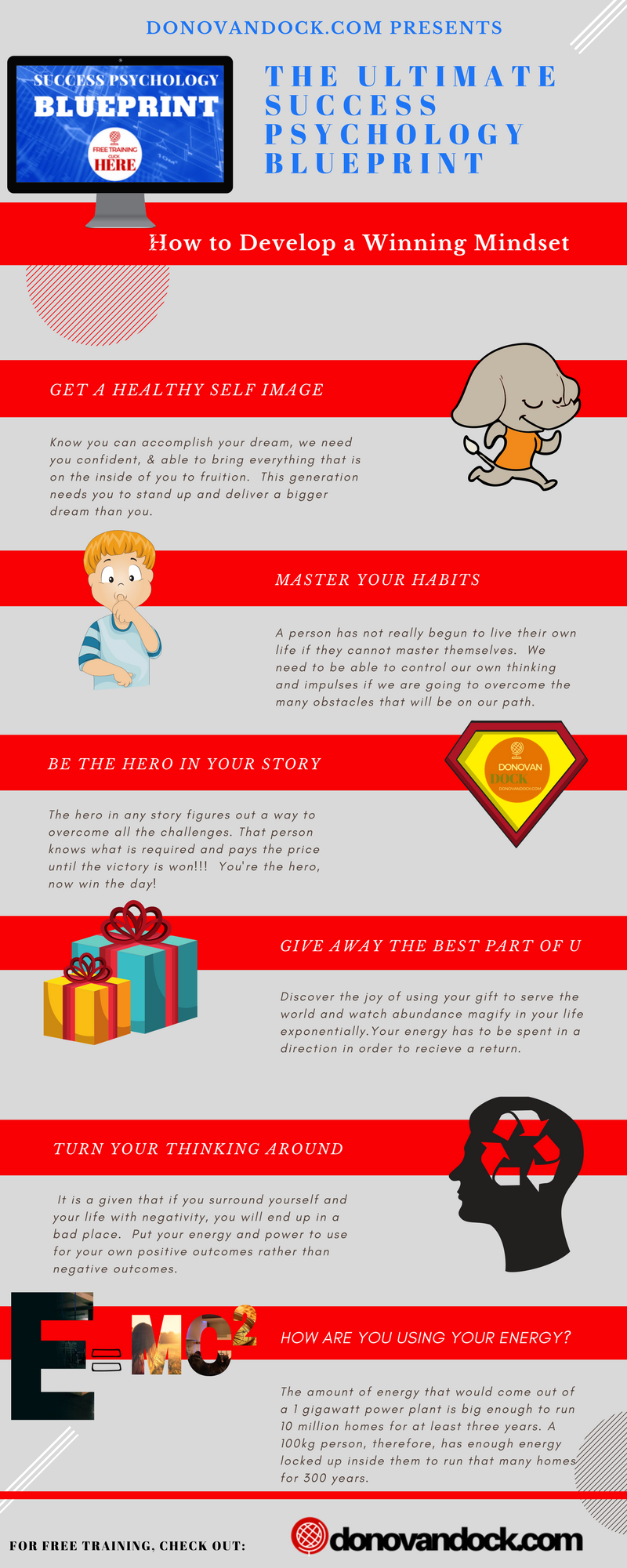 The Cheat Sheet, aims to make sure that you are winning at life, at your pursuits, at your biggest dreams. Its time for your goals to get accomplished.
The Ultimat Success Psychology Cheat Sheet
also comes as a training series that will make sure that you have are making turning these into steps habits and moving toward success faster and more frequently on a day to day basis.[/caption]
This Blueprint is packed with training and worksheets to help you achieve the right mindset
Can you imagine building a house all day with friends and family, then the next doing demolition on your progress? A
success
mindset is focused on the task no matter how daunting or challenging, and it has no room for destroying itself or its efforts. Your mind is a tool for building and creating, use it correctly!